100 hours in Antwerp: What it's like to ...
100 hours in Antwerp: What it's like to go on the best business trip ever
Posted on Sunday, October 22nd, 2017 at 3:12 pm by Leslie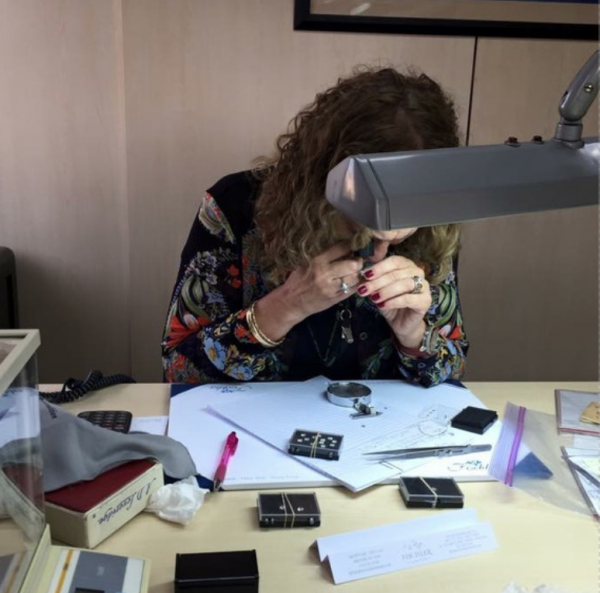 Later this week, I'll fly from DC to Antwerp, Belgium for the 10th time in 10 years. After this many trips, I know Antwerp like the back of my ring finger.
This shiny city has been the focus of the diamond trade for several centuries. 84% of the world's rough diamonds and $16 billion in polished diamonds pass through Antwerp.
But what I love most is how I can walk up and down the street to shop and select the best diamonds from the best dealers for my clients. Along the way, I usually find a diamond so special and at such good value that I simply can't live without it.
What you may not know about Antwerp:
You can experience all 4 seasons in 1 day. It is a port city on the North Sea. The weather can change every 2 hours….rain, sun, rain, sun, snow….


Beer is less expensive than water. The beer is fabulous and each brand is served in its own special glass.


There are fancy chocolate shops on every corner. Their chocolate tradition stresses quality over quantity. I will have at least 1 piece of fine chocolate every day.


Waffles are best bought and eaten on the street. Waffles are sold like hot dogs in New York and soft pretzels in Philadelphia.


It is a very walkable city. No problem getting 10,000 steps a day!


Where else do you hear Yiddish spoken on the street? (as well as Flemish, French, Hebrew, and Hindi)
Follow along on my Facebook page for pictures and updates from my trip.